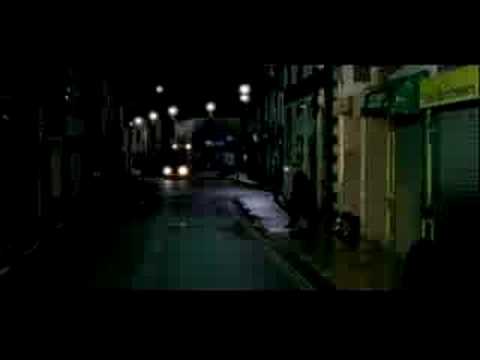 Director: Justin Kerrigan

Cast: Robert Carlyle & Aaron Fuller
The relationship between fathers and sons, and the hero worship that fades as we realise that parents are every bit as human as ourselves, lies at the heart of I know You Know, the latest film from Justin Kerrigan (Human Traffic), starring Robert Carlyle.
Set in the 1980s, the film is focused on Charlie (Carlyle) and Jamie (Arron Fuller), a father and son team. Charlie presents himself as a secret agent, living on the edge. Jamie is an all too willing assistant.
The plot is concerned with the gradual realisation by Jamie that the world which he has inhabited with his father is a fractured reality, and one that he increasingly needs to pull away from.
This is relatively small film, and very much a character piece. The chemistry between Carlyle and Fuller is the glue which holds the film together, and it is easy to imagine the script working well on the stage.
Fuller in particular gives a great performance, making you really believe in this child, on the cusp of his teenage years. While some of the problems that he is confronted with are a little cliché (the new kid having to take on the bullies for example), Fuller never makes it feel anything less than genuine.
Carlyle also does good work, and manages to make Charlie both charismatic, while also retaining a feeling of loss. Having seen Carlyle slumming in a number of recent films, it was refreshing to see his natural talent shining through.
The film falters in the final act, and doesn't really have an adequate conclusion. It seems someone involved in the film thought so as well, and put in place a final epilogue that feels both out of place, and counter productive to the film we have just watched. It is simply not a fitting end to the work.
I know You Know is a solidly made film, with great performances. If you forgive the ending, there is a lot to like in the film.
Robert Girvan