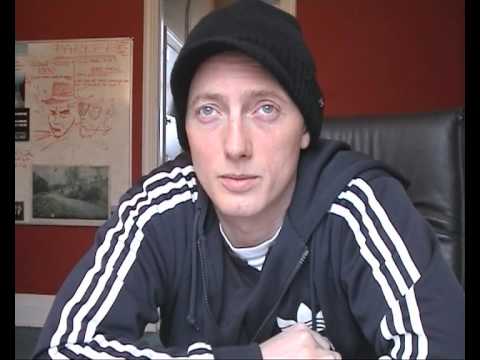 Justin Kerrigan is the British film director best known for his 1999 film, Human Traffic. His latest film I Know You Know, starring Robert Carlyle, took over 8 years to complete and was released earlier this year. IndieFlicks managed to grab a quick word with Justin during the promotional tour of the film.
IF: How did you get started in filmmaking?
Justin: I was on course for a fine art degree when a friend of mine bought a video camera and I got hooked. I applied to film degrees but got rejected from everywhere. Took a year off and sold jeans until I could afford a second hand camera then quit my job and made a film which got me onto a film degree in Newport. Made 6 short films, 5 went on TV then came out of college and made Human Traffic.
IF: Where did the idea for I Know You Know come from?
Justin: It's a true story based on my experiences with my father in the late 80's. Shortly after Human Traffic was released my father died unexpectedly and there where no photographs to remind me of him so I wanted to make something to try and fill the void and understand the double life that he led in the 80's.
IF: This was Arron Fuller's first acting role. Did you direct him any differently to the other actors?
Justin: I directed Arron the same way as I direct all the actors – I gave him what he needed – support, encouragement and a clear understanding of what we were going for. I am very proud of that boy. How he could be that emotional for a 12 year old boy who has never acted before really impressed us.
IF: Did you always have Robert Carlyle in mind for the role of Charlie?
Justin: Over the 7 years of writing I Know You Know I completed over 40 drafts of the script and the character Charlie went in some different directions, but in the end I went full circle and came back to the original Charlie and back to Robert Carlyle. Bobby is a chameleon. He can do anything. I know the character inside out but he still managed to surprise me. That's a gift.
IF: What format did you film on and was this a creative or financial choice?
We shot it on 16mm and graded it using the printer lights the old fashion way to give it an archive look. If we shot it on the enhanced quality of 35mm of today or HD, it would have taken us out of the time zone of the story. It was important for me that the film looked like it was from the past.
IF: Do you have any projects in the pipeline?
Justin: I'm writing script No 3. It will be totally different from I Know You Know and Human Traffic.
IF: What advice would you give to any aspiring filmmakers out there?
Justin: Write an action-comedy - they are easier to get made.
IF: What do you think to the current state of independent filmmaking here in the UK?
Every film is unique, every filmmaker has his or her own voice. I love it when I see a new interesting director coming out like Duncan Jones who directed Moon.
To read IndieFlicks review of I Know You Know click here